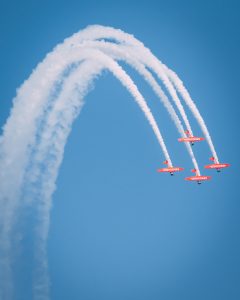 I was fortunate enough to get early access the new Viral Traffic Boost (VTB) product created by Omar and Melinda Martin.
More recently I've been looking at some of the Done For You (DFY) funnels and the library of Private Label Rights (PLR)  publications that come with the product.
There are several things to relate about my experience which will stand anyone who is interested in over the top delivery in good stead.
Early VTB access
It was both exciting and challenging at the same time.
Understanding how the product worked was the challenge. Once the concept was grasped it became clear that the KISS (Keep It Simple Stupid) principle had been carefully crafted into the product.
Essentially it is a means of creating a 'button' on a landing page which offers a bonus. When a potential customer arrives on the landing page and clicks the button they are taken to their Facebook login.
Something Clever Now
It is here that the clever stuff happens. If the customer agrees to continue and signs in with their password a post is made to their timeline and their email is captured in an autoresponder such as Aweber.
This is a simple explanation of a very clever plugin which is described as a multipurpose plugin to drive traffic, grow your subscriber list and market products to your audience.
Levels of Membership
There are 3 levels of membership for VTB Basic, Pro and Commercial.
Each has a different number of license keys as follows:
Basic Members 1 Key
Pro Members 3 Keys
Commercial License 100 Keys
Some VTB Issues
During the early access, which was really a beta testing period, I had some difficulties with the functioning of the plugin. VTB kept dropping a link causing it to become unresponsive.
VTB Support was excellent and they kept persisting over a number of days until a resolution was found.
Time zone differences were large (14 hours) but this did not impact on the communication. Follow up was also excellent and in a period of just over a week it became functional.
All of this I would definitely put in the over deliver category.
PLR Library
The PLR library is a collection of 25 unique and very well written products that can be used as bonuses or lead magnets incentives.
Largely related to internet marketing and affiliate marketing the publications are second to none.
Anyone who has purchased a commercial license for Viral Traffic Boost has full PLR rights to all 25 of these publications.
DFY Campaigns
The DFY campaigns are a clever extension of the PLR library.
One PLR publication is used in conjunction with VTB to build a specifc campaign.
By adding elements such as a landing page, screenshots of the VTB settings and the FB share settings you can build your own campaign.
There is also a sample page to copy to round out the campaign information.
There are 10 DFY campaigns in total covering
List Building
Email Marketing
Traffic
Video Marketing
Social Media
Conversion
Affiliate Marketing
Software Selling
Content Marketing
Product Launch
Conclusions
This detailed coverage of the recently released Viral Traffic Boost plugin enables us to see the quality of the product and its associated support.
Which in turn reveals just how much effort and work has gone into making the product a prime example of over delivery.
Often when a product such as a plugin is purchased the experience turns negative once the dollars have been paid and the item is on your computer.
You are left with the feeling of being short changed or disappointed. In some cases there is no resort to a refund despite the the promise of a 30 days money back guarantee.
VTB however is a prime example of how over delivering builds a sense of trust and satisfaction for both the product and the company involved.
We should all aim to do the same for any product we put our name to.
Talk to you again soon
Ian Whyte
PS If you want to see more Check Out Viral Traffic Boost Here