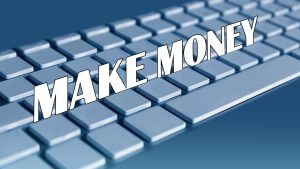 My interest in making an internet income started about 10 years ago when I saw a TV commentator claiming anyone could make money online.
Having just 'retired' from a job looking after the computer systems on a minesite this sounded very appealing. Here was something that might use my previous experience and supplement my income as well.
No doubt it sounds interesting to you too.
The commentator went on to explain some characteristics of the business.
Little capital was required
Time was the major 'investment'
No need for a separate office site
Only an internet connection required
No set work hours
Several possible business models
Potential world wide audience
Well if that was the case I was keen and made plans to be a 'millionaire' in no time short.
In the intervening time since then I have built a variety of small websites, tried affiliate marketing, written a couple of Kindle eBooks, tried selling stock via Amazon Seller Central and bought numerous courses and software.
Always trying to find the real 'answer'
Some of these efforts did produce a few dollars but none were really sustainable.
On occasions things were going well like the affiliate deal that was returning close to $800 per month.
Then the affiliate arrangement was cancelled by the vendor. Income for that item dropped to zero overnight.
Looking back at the range and variety of courses and the efforts I have made one can only smile at the 'millionaire' idea.
Not that it is impossible just that it won't happen without signifcant effort and a fundamental change in approach.
A Key Factor Overlooked
Analyse all these efforts to generate income and one thing quickly becomes apparent.
The focus was always on making money – for myself. Yet many of the 'gurus' promote this approach.
This results in actions and websites that give little genuine consideration to the needs and requirements of a potential customer.
As a consequence there is a 'sell' orientation to all the efforts and sites. These days most customers readily detect this and quickly move on or 'bounce'.
Bounce rate is one of the key parameters that Google monitors.
A high 'bounce rate' has a negative impact on any website ranking.
Any website suffering this will have trouble getting traction in Google's rankings.
The Simple Solution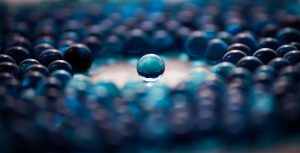 Become customer centric.
This is the vital requirement for any budding 'entrepreneur'.
Remember there is a real person at the other end.
You are not talking to some anonymous 'customer' that you just want to sell something to.
Website posts and product recommendations should all be written as if you are addressing an individual.
Forget about yourself and 'making money'.
Instead provide your customer with valuable information that is relevant to them.
Make your posts and comments show that you have a genuine interest in their being well served with good, honest information.
Don't overwhelming them with links and advertisements.
It is not rocket science. We all want to be treated as an individual rather than just a number.
Over time if you keep a customer centric focus you will grow a group of loyal followers.
And you will be able to continue serving them well into the future.
Talk again soon
Ian Whyte
PS
If you want to find out more about this approach to building a business The Go-Giver makes good reading. If you read it do let me know what you think.