Choosing a Product or Niche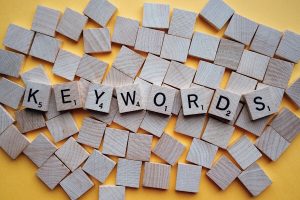 One of the tasks that comes up early in the learning process for any online budding 'entrepreneur' is selecting a 'product' or niche.
There are as many suggestions as there are ideas offered for this activity. For a newcomer these can be overwhelming as they devote hours, sometimes days and, on occasions, weeks trying to get it right. At the end of the process they are still not sure that they have made the correct choice.
I certainly suffered from this stumbling block. As well as that I got bogged down with products and the purchase of market and keyword research tools for identifying ranking opportunities.
Typical of these are Market Samurai, LongTailPro and SEOCockpit. These all have to be purchased either as a one off payment or more likely these days as a subscription.
Some of these pull their keyword data from the Google Keyword Planner while others, like Market Samurai, now use the Majestic SEO database following some changes at Google a few years ago.
Google Keyword Planner is free to use but you have to have an Adwords account to be able access it. This is not really an issue you just need to apply. Once you have signed up and start to use the tool you keep getting encouraged to create you own Adwords advertising as well.
Ther are a number of free keyword tools or paid versions that have a limited free version.
Ubersuggest is a free SEO tool that specializes in generating new keyword ideas. Recently acquired by entrepreneur Neil Patel the features have been expanded significantly. Then by signing up you get access to a bigger list of keywords
Wordtracker also has a free version with subscription options too. You can have a 7 day free trial to start.
The real issue with all of these tools is they can become an end in themselves and bog you down in a maze of options, alternatives and results from which it is hard to see the wood for the trees.
But I digress somewhat because this is about selecting a product or niche. Keyword research is likely to be a component but not the whole focus.
Use Your Passion
An oft suggested approach is to choose something that you are passionate about as the basis for building your online business.
It sounds good. Suggested reasons being your knowledge and the fact that you will keep going when things get difficult. As they surely will.
While this approach can and has worked for some folk. It is not a certainty and there are a number of shortcoming in the idea.
First your 'passion' may have a limited audience because it is very specialised or esoteric.
I am reminded here of the old Peter Sellers recording where he visits 'Balham Gateway to the South' and discovers a local artisan whose skill was 'Toothbrush holesmanship' – drilling the hole in the end of a toothbrush. (For those who need to know Balham is a suburb of London, UK)
If you want to keep your business at a hobby level passion may well carry you through. If you want to build a substantial business passion may prove to be a limiting factor.
Find a Hungry Crowd
Probably the best and simplest advice for finding your niche is to 'Find a hungry crowd'. Obviously you will need to have some interest in the topic but the 'hungry crowd' is the important factor.
There are several analogies used for this. One of the best is 'Where would you put your hotdog stand at a foorball match?' – Obviously close to the crowd going in the gates.
The same applies to selecting your niche – Find one that is close to a crowd that is keen to buy.
Other things to consider are whether it is a fad or passing fancy that will quickly fade. Or is it an evergreen topic that will continue to run with an audience for days and years to come.
Broad evergreen categories include:
-Hobbies -Health -Luxury -Romance -Sports -Wealth and Money
Each of these categories have numerous sub-categories which are in themselves valuable.
For example Sports will include
Golf, Cycling, Running, Fantasy Sports, Hiking and Camping.
Each being a whole subject on their own.
While the Romance category includes Online Dating, Senior Dating, Marriage Counselling.
And a final tip here is to go 'deep' rather than 'broad' or 'wide' if you have a blog. Spreading yourself too wide means you cannot provide in depth detail. This tends to make your blog seem shallow and lacking in substance.
The Affiliate Marketing Alternative
Affiliate marketing is often proposed as an easier way to enter the online world. And yes it does have a number of attractive features. There are plenty of courses and on line help for doing this.
Amazon Affiliates is probably the most well known program.
You advertise or describe the product on your website and link back from there to the product on Amazon.  To do this you obtain an Amazon URL which contains your affiliate identifer.
When a sale is made through your link a commission of around 4% is paid 2 months in arears.
There are numerous other options and variations of the basic affiliate model but in essence they are all essentiallly like Amazon. Some pay a higher commission but they will have these common charactertics
No requirement to make a product or provide a service
No need to have inventory or to ship the product
Can be worked 24/7 from anywhere there is online access
Potential for passive income with some programs
but
Takes time to create enough traffic to get an income flow
Control is all with the company – inventory, shipping and commissions
Highly competetive
Customer belongs to the merchant company
Fulfillment by Amazon
Another, potentially more profitable option, is to sell your own product(s) on Amazon using Fulfillment By Amazon (FBA).
For this you need to have a Sellers Central account and your own product(s).
Source a physical product, often from China, ship it direct to Amazon and list it on the Amazon site. Amazon fulfills any orders which come in via your product page, ship it direct to the customer and take a percentage of the sales figure.
As with the affiliate programs mentioned previously Amazon own both the site page you create as well as the customer.
They also have strict rules and terms which you must comply with or risk having your account frozen. Your business could fold overnight if you are not compliant.
These and many other similar options deal with physical products which all have the constraints associated with purchasing, stocking inventory and shipping the product.
Finally The Hidden Gem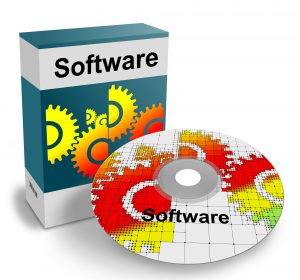 So the final question becomes 'What form should my product take?'
One product that avoids all of the hastle associated with physical products is the digital or electronic product.
This can be any one of a number of digital formats such as a simple eBook, a Plugin, a video course, an audio course, training modules or graphics for websites and eBook covers.
The work involved in the creation of such a product can be significant. However once completed there are no holding costs and no shipping costs.
Payment by the customer can be made via one of several online platforms such as JVZoo or Clickbank.
Delivery worldwide can be almost instantaneous.
This model has great potential. I would encourage you to give it close consideration as an alternative to all those other options mentioned above. Key to your success will be to find a mentor and training that suits.
Talk to you again soon
Ian Whyte
PS
If you are looking for a relevant course Partnership to Success provides some really solid training for digital products.
Presented by John Thornhill it is delivered as 52 weekly modules over 12 months.