It Often Seems Like A Good Idea
One of the attempts I made in the past was to sell a physical product online with Amazon. While it was not a complete failure there were certainly challenges and issues that are specific to that means of generating an income.
My first tentative attempts with products was as an affiliate with Amazon and a few other affiliate and CPA memberships. Some worked and some didn't but there was never a lot of dollars involved.
Spread The Risk
One salutory lesson I learnt was you are never really in control. It is the affiliate or CPA site that has the control. One particularly good CPA offer I had worked very well for a good while. Consistently bringing in close to $800 per month.
Overnight it all changed and the income fell to zero when the CPA offer was withdrawn. I am quite sure that I am not alone but it is a good example of the need to spread your risk.
Certainly don't get too attached to any one income stream.
No Criticism of Affiliate Marketing
Being an affiliate marketer certainly has its place and this is in no way a criticism of the opportunity it provides.
Many of us get a start here because it is understandable, relatively easy for a newcomer to implement and it will usually generate some income if done moderately well.
I still have a small income stream from an Amazon affiliate account. And without question there are many who make a significant income this way.
Is There a Better Way?
Having started in a rudimentary way with some small success it seemed a good idea to look for other options.
One that I came across was a training course for selling your own product on Amazon. This was geared around using the Fulfillment By Amazon service known as FBA.
No need to specifically name the course although some of you may well know it. It was presented very well and had a well structured course of 8 modules each with about 10 lessons. Support was good but the cost was significant.
None the less I committed to the course because it sounded as though it would go well beyond the limitations of affiliate marketing.
The Same But Different
Working through the module it was apparent that some of the requirements were much the same as for an affiliate product. You needed to have a good niche, a market wanting the product and be able to write reasonable script to advertise it.
Where it started to differ was sourcing the actual product. This was now your responsiblity and not that of the affiliate program. Plenty of challenges here.
Sourcing From China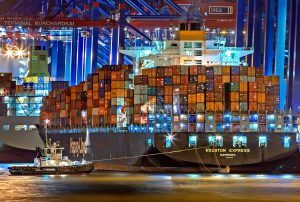 General consensus was that sourcing a product from China was a good approach once a niche and product were selected. Guidelines were provided for price range and product weight and size. Examples of how to find a supplier in China were also given and then you had to launch out yourself.
This was a whole new venture which personally for me was quite successful. The individual supplier I made contact with was excellent and communications were the same. In fact, even though I am long gone from this online option he Skyped me to ask after my health because he heard COVID-19 had reached Australia. What could be better than that.
New Challenges To Address
The product I picked was a small motor vehicle safety accessory. The tale could go on but rather than that let's just list some of the stages and points about the product on the way through.
Design and Branding
Manufacturing and Quality Control
Packaging
Shipping Finished Product to Amazon US
Complying with Amazon's terms and conditions
Preparing the Amazon Sales Page
Monitoring stock levels on Amazon and re-stocking
Promoting the Product on Amazon
Shipment and Storage fees (FBA)
Advertising Fees on Amazon
International Money Transfers
Initial Success
After much effort the product was successfully listed on Amazon and there were certainly some sales. New products seem to get an initial lease of life on Amazon and early sales went well.
FBA certainly made the selling and customer shipment process easy.
Customers placed their order via Amazon and the product is packed and shipped by Amazon.
Amazon collects the payment and deals with any delivery and returns issues.
The only real involvement for the product owner are issues specific to the product. Often done by replying to customer reviews that are posted on the product page.
Longer Term Considerations
Over time products run into a lot of competition and sales begin to taper off.
If the product is especially successful a lot of look alikes turn up and price competition becomes an issue. It is easy to fall into a race to the bottom for price. And there were a lot of people following the same program as me who would have had similar products.
FBA fees are significant in percentage terms especially for lower priced item such as the one I was offering.
When sales start to slow storage fees on Amazon also eat into the profit.
Amazon site storage relies on high stock turnover otherwise their warehouses become clogged. So they introduced a higher longterm storage fee for stock that was not moving.
Amazon eventually offered a limited time free shipment option, which I took advantage of, to clear slow moving stock from their warehouses.
There were other considerations such as shipping costs from China, delays in transit, introduction of trade sanctions on China and for some people customs clearance became an issue.
At the end of the day the value gained from the return on effort just was not worth it and I closed my Amazon Sellers Central Account.
Alternatives Options
After the physical product experience I looked further afield and came across an enthusiastic John Thornhill. John believes the only real way to achieve online success is to create your own products, which he has now done for many years.
His Partnership to Success program embodies all that he has learnt in this time and definitely should be considered by anyone who wants to make a serious online income.
Final Thought
Hopefully this has been helpful for anyone considering selling a physical product on Amazon. Certainly there are success stories but for a small one person operation success may be more elusive than expected.
Talk again soon
Ian Whyte
PS If you want to see someone who has made a real success of John's approach….
Check out Duwad Islam. In his latest product he explains in detail how he builds a product from scratch as per John's principles.